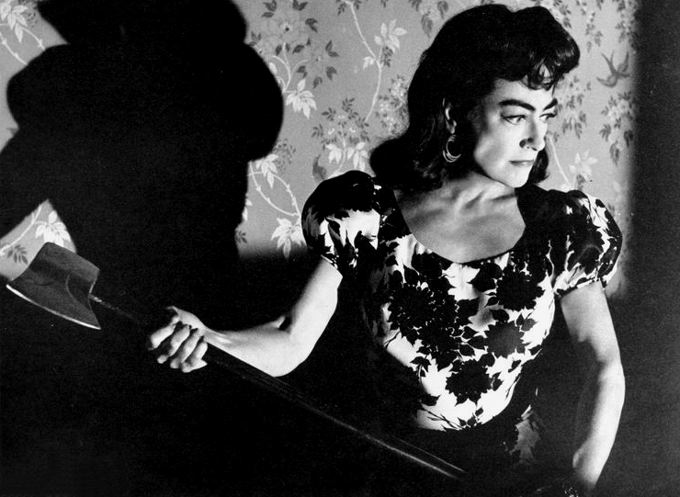 If you love the campness of a particular brand of female-led horror movie from the sixties and seventies, with their creepy gothic houses haunted by fading beauties, dead rats being served up on silver platters, and dismembered heads rolling across the floor, then you might be excited to hear about my upcoming book. Crazy Old Ladies: The Story of Hag Horror is to be published by Bear Manor Media later next year, and I can't wait to share the finished product.
The name refers to a sub-genre of sixties horror which often cast 'washed-up' Hollywood stars as demented older women, and as well as 'Hag Horror', was also known as 'Psycho-biddy', 'Grand-Dame Guignol' or 'Hagsploitation.' It started with What Ever Happened to Baby Jane?, and continued with Hush, Hush Sweet Charlotte, Strait Jacket, What's the Matter with Helen? and even Carrie.
As a long-time lover of the Golden Age of Hollywood, I was fascinated by the stories of glamorous stars like Joan Crawford, Bette Davis, Tallulah Bankhead, Shelley Winters and Olivia de Havilland as they got older. They may have been Oscar-winners and style icons, bringing in millions of dollars for their studios, yet they were often cast aside as they crossed to the other side of forty. The title of the book, Crazy Old Ladies, is a reference to how the studio moguls often disparaged these actresses – 'washed-up old bitches,' 'old broads' – and how older women are treated by society in general.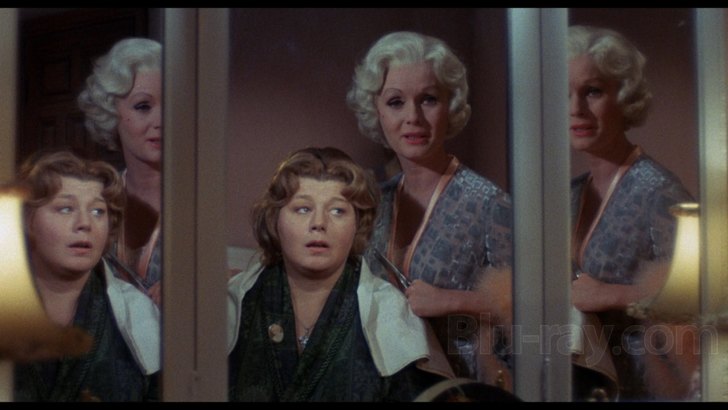 Yet these former queens of the Golden Age became recognisable to a new generation for their horror roles. Hag Horror not only served to fulfil the bloodlust of horror-hungry audiences in drive-in theatres after the runaway success of Psycho, but they provided older actresses with a series of meaty roles, and a healthy salary, despite the inherent sexism.
Hag Horror was successful on two points – it appealed to the nostalgia of older moviegoers who wished to relive their youth by seeing their favourite icons return to the cinema, and for younger horror audiences who watched these ageing stars with a degree of irony and enjoyed their image being dismantled on screen. To appeal to youths, Hag Horror was often helmed by B-movie directors like Robert Aldrich, William Castle and Curtis Harrington, using cheap thrills and gimmicks, and contrasted the latest youth culture with the reclusive older woman, regretful of her lost beauty.
Crazy Old Ladies offers a fascinating insight into classic Hollywood cinema, tracing how the stars of the Golden Age adapted to the collapse of the studio system, the advent of television, and the growth in horror to suit new tastes during the turbulent sixties. It's a timely overview of the subgenre that follows on from the success of the TV series Feud and the movie Judy, to reveal the sometimes painful story of what happened to iconic actresses once their career as glamour girls was over.