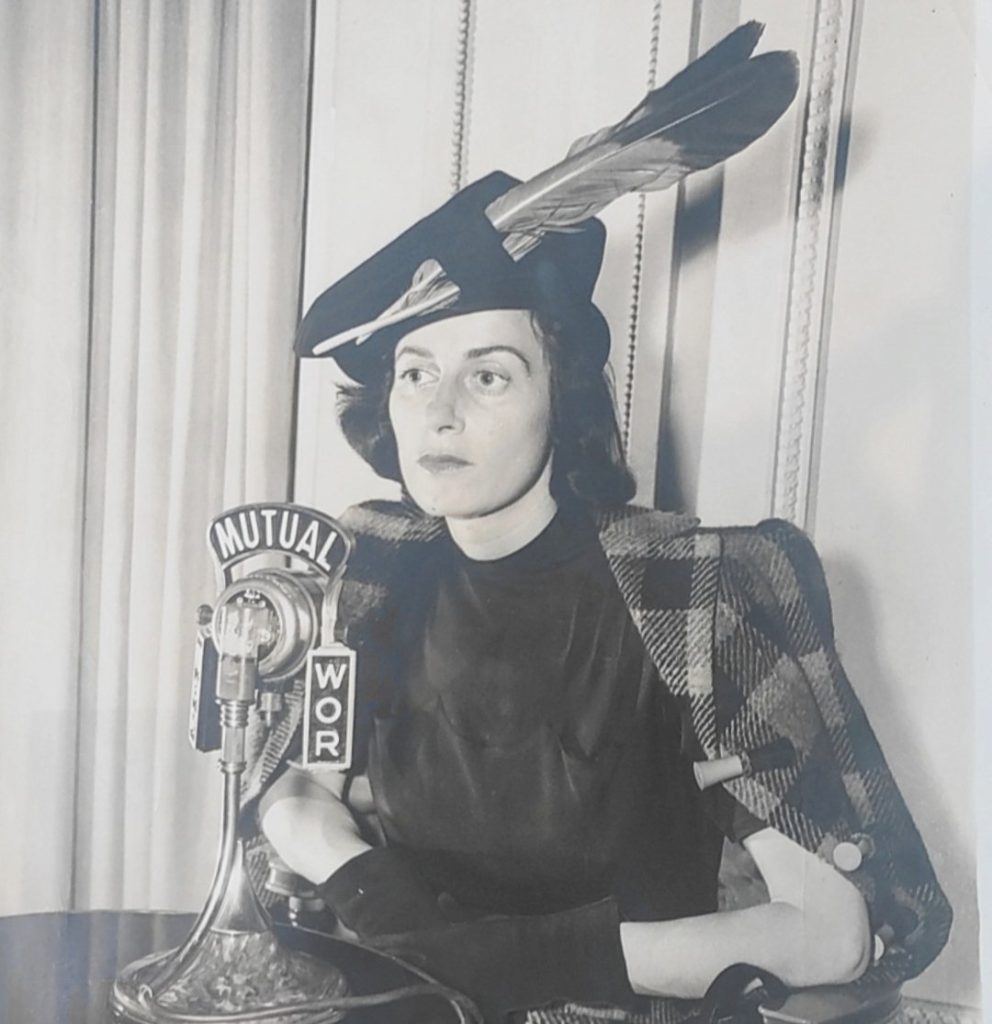 Remember those long, long months of lockdown in 2020 when everyone was looking for a project to occupy themselves? Well, the result of my time spent housebound – The Fabulous Frances Farquharson – has just been published by The History Press.
In between doing online workouts and baking oatmeal and raisin cookies at home in Edinburgh, I was thinking hard about what my next subject could be. I'd written books on Coco Chanel, Alfred Hitchcock and on fashion subcultures, but I felt that as a Scottish author I really wanted to delve into a subject from my home country. And my mind kept returning to the name Frances Farquharson, the flamboyant American fashion editor and close friend of Elsa Schiaparelli, who became the neighbour of the Queen at Balmoral, upon her marriage to Captain Alwyne Farquharson, the Laird of Invercauld in 1949.
I first came across her name one wintery January afternoon, when gazing at a tartan harem suit and turban on display at the National Museum of Scotland in Edinburgh. With its bold green and blue checks, cut with red and yellow stripes, it stood out amongst the eighteenth-century panniers, corseted Victorian gowns and sixties mini-dresses.
As research for a book on tartan and tweed, I'd been studying the way that tartan had been adapted and reinterpreted over the centuries, and this unusual suit was an amazing example. It was the type of design that could be mistaken for a punky Vivienne Westwood or Jean Paul Gaultier. But Frances had designed it herself to wear to a Ghillies ball at Balmoral Castle in the 1950s.
My starting point was making contact with her relatives, and after receiving a lovely handwritten letter from the Laird of Invercauld, then 101 years old, her daughter provided me with a couple of unpublished chapters of a planned memoir, which was enormously helpful. There hadn't been a biography written about her before, or any extensive research into her life, and I did wonder how I would manage to pull it all together, or if there would be enough information available for a whole book.
But as I began searching through newspaper archives, her life was amazingly present. The key was knowing what name she was going by at different times; as a Seattle debutante in 1910s she was Miss Frances Oldham, and once she was married, she was always referred to as Mrs James Rodney, after her husband. This was the name she went by as editor of British Harper's Bazaar, even after James was tragically killed in a house fire in 1933, in which she broke her back jumping from a window to escape the flames. Then, once she moved to Scotland, she was Mrs Frances Farquharson, and her identity was now firmly entwined in the dramatic Highland landscape.
I loved tracing her journey in Europe in 1925, where she travelled on the Orient Express from Venice to London, met the publisher of the Seattle Times and convinced him to let her write a column from the perspective of a single twenty-five year old American woman, living it up on the Continent. What a time it would have been to explore Rome, Paris, and London, when these cities were alive with the sound of jazz and the decadence of the Bright Young Things. She met two exiled Russian princesses who gave her a job as a sales assistant in their high-end fashion boutiques in Paris and London, and here a whole new world of aristocracy opened up to her. I particularly enjoyed her journey to Romania, where she stayed with Queen Marie at her palaces in Bucharest and the Carpathian mountains and was romanced by a succession of princes and playboys on moonlight sleigh-rides.
She was an amazing character, who found herself in extraordinary situations by her sheer charm and innate sense of style. She was larger-than-life and was as bright as the colours she surrounded herself with. When she arrived at Invercauld castle, she chose to lift the dreich atmosphere by decorating the walls and windows pink and yellow – her favourite colour combination. She even painted the outdoor game larder cherry blossom pink, and I could imagine her standing beside it in the snow, wrapped in her vibrant tartan cape.
Hers is a remarkable story, and through the eyes of the Fabulous Frances Farquharson, we can experience the life of a very modern twentieth-century woman.
The Fabulous Frances Farquharson: The Colourful Life of an American in the Highlands, published by The History Press, is out now!