Tartan and Tweed is a comprehensive look at the chequered history of tartan and tweed from their origins in the Scottish Highlands to their reinvention, growing and continued popularity and use in contemporary fashion design, music, art and film.
Both tweed and tartan are fabrics with a strong cultural identity and history. But they have been reinvented to create multiple meanings, particularly when used in street fashions and in haute couture to mimic or parody the aristocracy, and to act as a subversive symbol of rebellion. This lavishly illustrated book focuses on fashion over the last century whilst looking back at the journey these fabrics have made from traditional cloth to stylish fabrics. We follow the early popularity of tartan and tweed including the fabrics' connections from crofters and clans to aristocracy, and look at tweed's dramatic recovery during an economic crisis and its subsequent re-invention as desirable luxury fashion fabric.
The book explores the use of tartan and tweed in fashion in the collections of leading designers including Vivienne Westwood, Alexander McQueen and Chanel who have used these textiles in a fresh, subversive way, while also paying tribute to their history. Making use of first person sources, historic documents, paintings and fashion photographs, this is a complete overview of tartan and tweed in Scotland and beyond.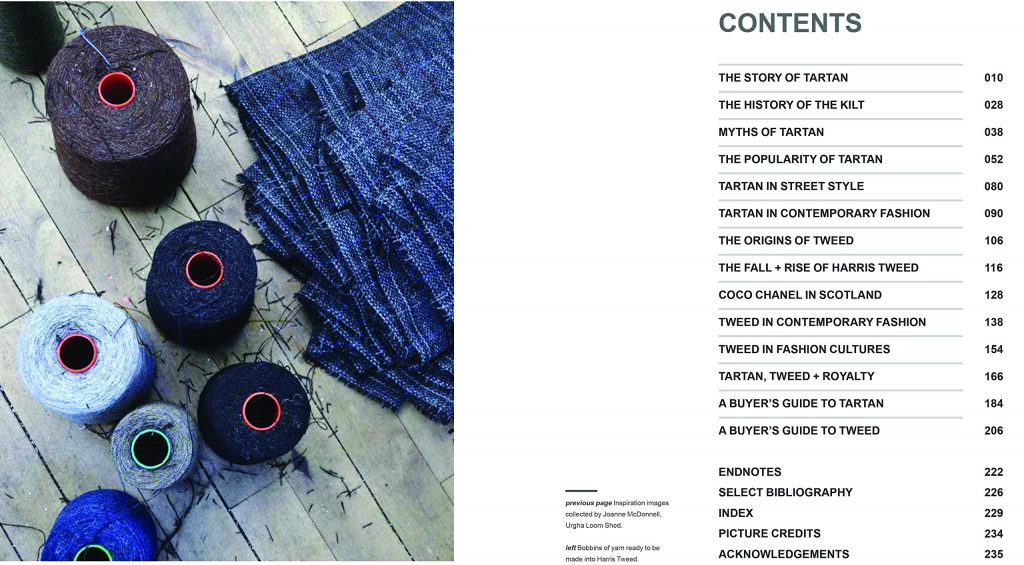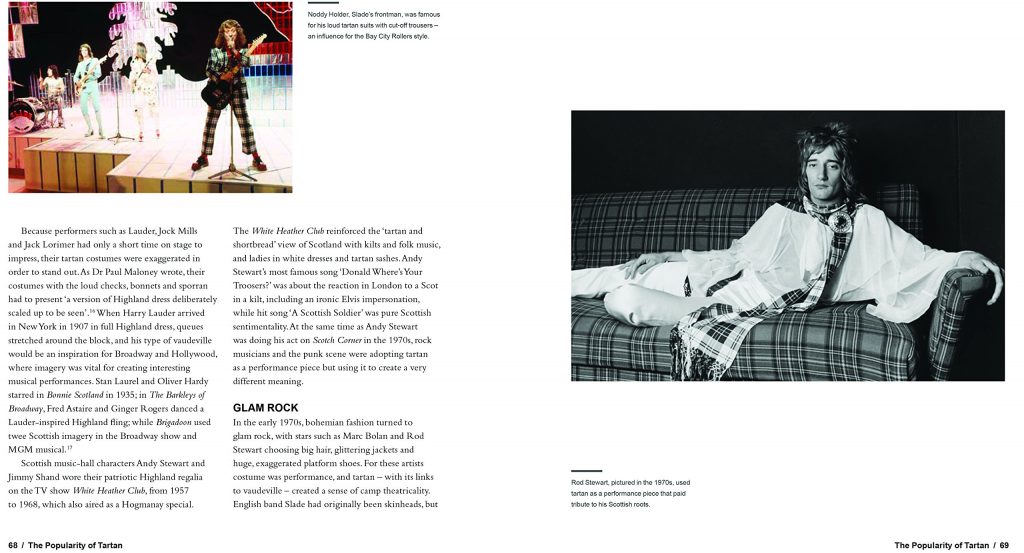 History of fabrics is traced from practical roots to haute couture catwalks in Tartan and Tweed, Shannon Earaker, The National, 15 February 2017
"Supported by lavish illustrations, Tartan And Tweed is a beautiful homage to the strong cultural identity and history of the fabrics, and a tribute to their growing and continued popularity within fashion design, music, art and film."
Review, Gippsland Granny, 15 August 2017
"Tartan and Tweed, a well illustrated book, gives the history of tartan and tweed from their beginnings in the Scottish Highlands to their popularity and use in contemporary fashion design, music, art and film."
Reviews, Well Turned Out: Art and Fashion Titles Walk the Runway, Library Journal, 2 June 2017
"Appealing to anyone exploring the language of fashion, Tartan + Tweed, from journalists Young and Martin, weaves the material history of these ubiquitous textiles, chronicling their enduring popularity and shifting cultural meanings in fluid prose and plentiful illustrations."