We all know about the glacial elegance of Hitchcock blondes like Grace Kelly, Tippi Hedren and Kim Novak, but the heroines from Hitchcock's early British films are much less well known.
So let's explore some of these actresses, and why they are the starting point when studying the women in Hitchcock films and his impeccable visual style.
June (The Lodger)
Stage actress June (like Madonna, billed by her first name) was the first ever Hitchcock Blonde, when she starred in the 1927 silent film The Lodger. The story revolves around a Jack the Ripper style serial killer preying on blonde women.
When a mysterious lodger comes to stay at Mrs Bunting's lodgings, he becomes intrigued by her blonde daughter Daisy, played by June. But is he the killer, known as The Avenger, who is terrorising London's East End?
June, also known as June Howard-Tripp, was born in 1901 in London, and after training as a ballet dancer, she became a popular stage star who mixed in high circles with the Prince of Wales. June left the movie business in 1929, when she married John Alan Burns, the fourth Baron Inverclyde. She found that living in a draughty Scottish castle could be lonely, and they divorced in 1933. She only made a couple of further appearances on screen.
Anny Ondra (Blackmail and The Manxman)
Czech actress Anny Ondra was one of Hitchcock's favourite early heroines, and he first directed her in The Manxman in the summer of 1928. He was so impressed with her that he requested her for his next film, Blackmail, as Alice, a London shopkeepers' daughter, who is blackmailed after killing the man who tries to rape her.
Unlike cool and elegant blondes played by Madeleine Carroll and Kim Novak, she has an immature naivety as she transitions from fickle and flirtatious to dazed and shocked after having killed the painter who tries to rape her. Hitchcock found that she was beautiful, charming and sympathetic to a female audience, which was one of his primary considerations in casting. He said in a 1931 article that as well being "a thoroughly nice girl," the ideal heroine "must possess vitality, both in looks and in the quality of her voice. The reign of the purely pictorial heroine is over."
Anny's strong Czech accent became an issue when the studio decided mid-production to make Blackmail one of the first British 'talkies'. A dubbing system hadn't been created at that time, so actress Joan Barry, who was also directed by Hitchcock in Rich and Strange, was chosen to read the dialogue off camera while Ondra mouthed the words on camera.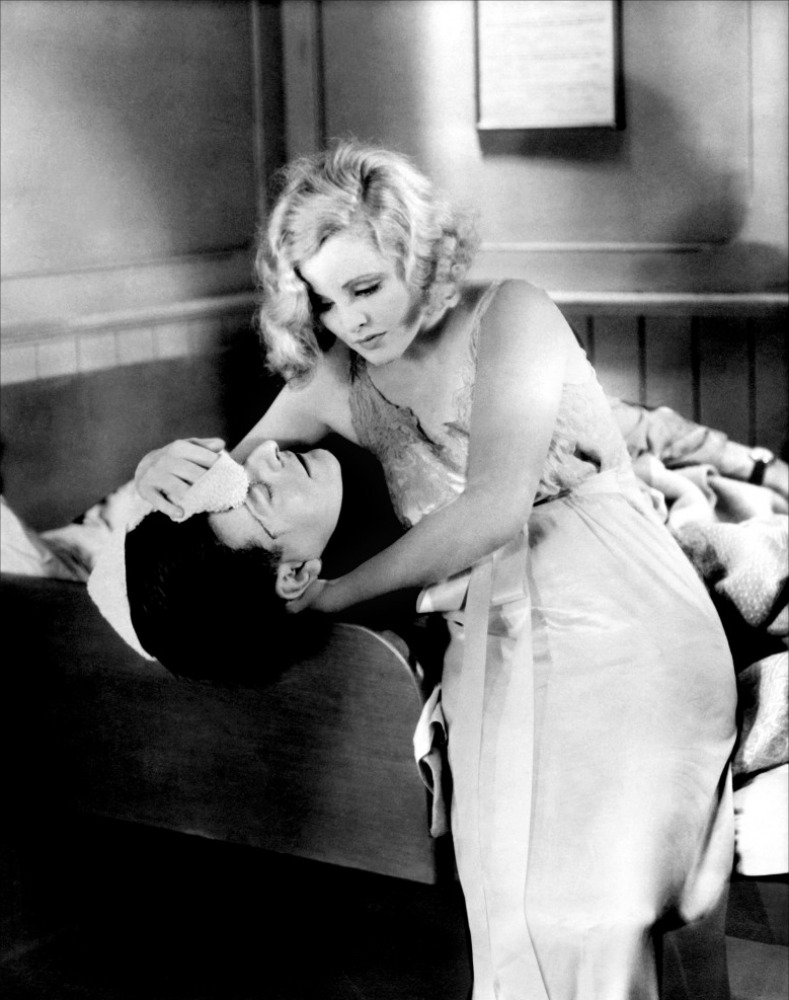 Joan Barry (Rich and Strange)
Cute as a button and with shimmering blonde hair, Joan Barry showed off great comedic timing in Hitchcock's comedy Rich and Strange, about a married couple who go on a round the world trip after the husband, played by Henry Kendall, comes into some money. However both end up infatuated with other people, until a shipwreck helps them fall back in love again. The story, developed by Hitchcock and wife Alma Reville, was perhaps inspired by their honeymoon, where Hitchcock suffered sea sickness and was confined to his cabin.
The character of Emily is not worldly or sophisticated, like later heroines, but she has spark, and is much more adaptable to new places than her husband, much like Doris Day in The Man Who Knew Too Much.
Joan Barry was born Ina Bell in Carlisle in 1903, and first began acting on stage at the age of fifteen. After Rich and Strange she also starred in a few more films before retiring after marrying Henry Hampson in. She remarried Henry Frederick Tiarks III, and their daughter Henrietta would become the Dowager Duchess of Bedford after marrying Robin Russell, the Marquess of Tavistock.
Edna Best (The Man Who Knew Too Much)
In the original version of The Man Who Knew Too Much, Edna Best plays the mother of Nova Pilbeam, who is kidnapped as part of an espionage plot. But she's not just a passive character, she's a sharp-shooter whose rifle skills ultimately save her daughter.
Edna Best was born in 1900 in Hove, Sussex, and after studying acting she worked on the London stage before getting into movies. In the thirties she starred opposite another Hitchcock Heroine, Ingrid Bergman, in David O Selznick's Intermezzo: A Love Story. Selznick would sign up Hitchcock and brought him to America, where he directed his first American film, Rebecca.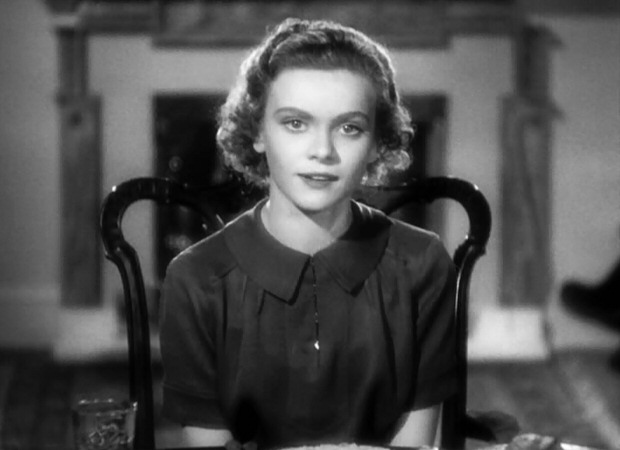 Nova Pilbeam (Young and Innocent)
Nova Pilbeam is one of Hitchcock's least remembered heroines, despite being cast in two popular Hitchcock movies in the 1930s and considered for the female leads in both The Lady Vanishes and Rebecca. Pilbeam was only fourteen years old when she starred in 1934's The Man Who Knew Too Much as the kidnapped daughter being held by criminal Peter Lorre.
Hitchcock cast her three years later as the lead character, Erica, the daughter of a police detective, in Young and Innocent, a romantic road movie that centered around his favorite theme of an innocent man in the wrong place at the wrong time.
Erica is a true thirties heroine, as she is fearless and independent, and who has learnt vital skills from her detective father, including being able to crank up a particularly difficult motorcar engine without help.
Pilbeam said Young and Innocent was "quite the sunniest film I was involved with" and she said that she liked working with Hitchcock very much. He was very keen to cast her in Rebecca, when he made his move to the States, however she was vetoed by David O Selznick as she was too unknown to American audiences.
Madeleine Carroll (The 39 Steps and Secret Agent)
In his 1930s films, when the screwball comedy was hugely popular, heroines were designed to appeal to female audiences by being plucky, independent and fashionable – like Madeleine Carroll in The 39 Steps and Secret Agent. But she was also considered the first of Hitchcock's glacial blondes, who he said could 'almost chill a refrigerator!'
The 39 Steps followed the trend for screwball comedy, where a strong and wilful heroine trades insults with the hero, who in The 39 Steps is played by Richard Donat. In order to coax out her character and to make her more appealing to female audiences, Hitchcock played tricks on her such as pretending to lose the key during the scenes when they were handcuffed together, as he thought it would help break the ice, so to speak, between his two stars.
In Secret Agent, she played a similarly resourceful heroine – Elsa, a thrill-seeking spy who tells John Guilguid's character that she longs to get in on the action, and with her fingers mimicking a gun, hopes she can make a kill. While the film was set in 1916, Elsa's costumes were very 1930s, to appeal to an audience of modern young women.
Madeleine Carroll, born in Birmingham, worked as a French teacher before becoming an actress in the twenties. She became one of the highest paid actresses in Hollywood in the thirties, but after her sister was killed in the Blitz, Carroll signed up to be Red Cross nurse. She was later awarded the French Legion of Honor and the civilian Medal of Freedom from the United States.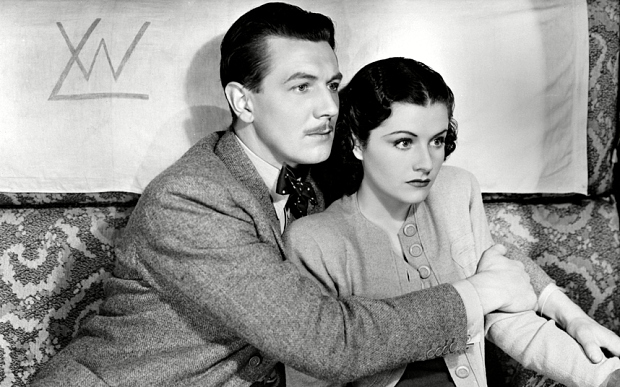 Margaret Lockwood (The Lady Vanishes)
The Lady Vanishes was the biggest hit of Hitchcock's career up until that point, and British star Margaret Lockwood played the lead character Iris Henderson, is being "gaslighted" as she has to convince her fellow passengers that she is not deluded or hallucinating due to her head injury.
Hitchcock thought of Nova Pilbeam as his leading lady for this film, but Gainsborough Studio persuaded Hitchcock to cast their rising star Margaret Lockwood, as she was "pretty, petite, and sincere-looking." She had become one of Britain's most popular young stars after she starred in Bank Holiday, directed by Carol Reed. She had the presence to play a Mayfair socialite, but she was also down-to-earth enough to make her likeable.
The film portrays Iris and her two friends as wealthy, fun-loving, and impeccably-coiffed, and on a final girls' holiday before Iris gets married. Like the freedom-loving women of the thirties, she's reluctant to give up her life for marriage, and while she solves the mystery on board the train, she's also able to reevaluate her life.
Maureen O'Hara (Jamaica Inn)
Jamaica Inn was the first of three adaptations of a Daphne Du Maurier story, and the last of his British films of the thirties, before moving to the States. He never felt that it was a proper Hitchcock story, as it was very much a project for co-producer Charles Laughton. However it starred Irish actress Maureen O'Hara in her first major role as she was under contract to Laughton. Set in Cornwall in 1819, it was also one of Hitchcock's few period pieces, and this genre was one that typically didn't do so well for him (see Waltzes from Vienna and Under Capricorn.)
She later described Hitchcock as a magnificent director who taught her how to use her breathe when acting. She was only nineteen, and she recalled how she and his daughter, Pat, would get a thrill from being given a ride on the camera dolly across the stage and back and again.
Find out more about Hitchcock's leading ladies in Hitchcock's Heroines, published by Insight Editions.